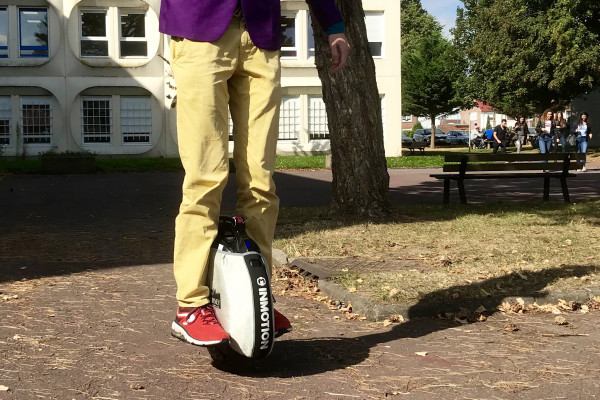 Je kan :  starten, keren en stoppen met elegantie ... en zonder te vallen!
1 uur is genoeg
privaat (1p) of kleine groep (2-4 p)
The electric wheel isn't just a fad - it's tomorrow's mode of travel. At Le Grand Huit we love all that is alternative to the car for getting from one place to another. We also love all that tests our balance and posture and the ability to get around town
Do you remember the first time you rode a bicycle and the feelings of joy? Your eyes shone with excitement.... it's this memory that we strive to re-create for you. What's more, learning how to ride the electric wheel doesn't take longer than learning to
Going to work every day, going to the shops, popping out for some air near your flats, looking good in the pedestrian precinct - we love all these on an electric wheel!
| | |
| --- | --- |
| Inbegrepen | Gids + Monowheel |